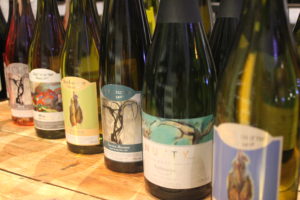 Happy Friday to you all! It's Holly here again. I arrived in the shop this evening to find a wonderful selection of English wines. I must admit that I have not tried many English wines, but have a great passion for all things local.
Nutbourne Vineyards  in West Sussex is a family business, owned and run by the Gladwins. The winery was first opened in 2010 and now all Nutbourne wines are produced on site. They make between 40,000 and 60,000 bottles per year. Their winemaking is headed up by our consultant Owen Elias, who has won the UK Wine Maker of the Year several time. Owen has great expertise, and for ten years he was Director of Winemaking and Head winemaker at Chapel Down.
Nutbourne regularly wins awards, medals and trophies in both national and international competitions. They are clean, fresh, exciting and I think it is fantastic that we have such good quality wines right here in the UK! So do come and check their selection out at the shop.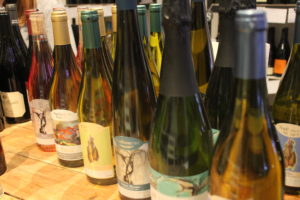 Keeping on the English theme, we also have a brilliant beer from Harveys in Sussex. Harveys in renowned for its wonderful range of traditional cask ales. These ales are unpasteurised and known as the "champagne of beers". We currently have 'Blue Label' which is  well-hopped beer. It is a blend of four different 'aroma' hop varieties, which imparts a delicate bitterness, balanced by the sweetness of malt sugars. We love it at Whirly Wines! Perfect if you still need to stock up your alcohol selection over Christmas!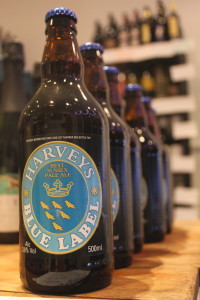 I hope you all have a wonderful Christmas. I shall be taking a bottle of Lillypilly, "Fiumara 7" home to have with my Christmas pudding. It is proving very popular with anyone who tastes it in the shop!