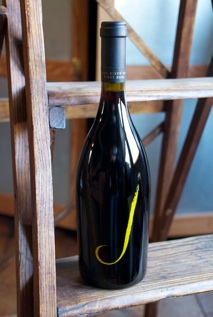 Sanoma reaches from the Roche vineyard in the south of Sanoma Valley all the way up to the Dry Creek valley just south of Cloverdale on route 101. That's a journey time of around 2 hours along small country roads and generally low valley floors, with the emphasis on heat. I've had some wonderful drives long these lovely little roads in my old Saab 900 Turbo Convertible, that I keep in San Francisco but the roof is always down and I wish one could go a little faster to keep the oppressive heat from draining all your energy. This is premier wine country; expensive wines. Names like De Loach, Flowers, Marcassin all spring to mind with their funky and ambitious winemaking skills. The Sanoma Mountain wine area offer some of the best wines available in the whole of California with an emphasis on Cabernet and Zinfandel. Further north in the famous Russian river region, even though the  vineyards are lower down on the valley floor, this is one of the coolest regions of Sanoma due to the fog and cloud cover that results from the closeness of this valley to the entrance of the river at Peaked Hill on the Pacific coast.
J vineyards is located here in the Russian river valley and its emphasis is on Pinot noir that ages consistently well over a 4-8 years.
Please look at the link below for me more detailed information on this vineyards location, topography and varietal focus.
SOLD OUT: I am hoping to re-visit Sanoma in the Spring of 2014 and look at some more of J Vineyards wines. I shall keep you updated as to my success with this.
Alc 15.0% vol
Mr Whirly says:
" Now almost 6 years old this wine is holding up well. Some lovely Autumnal fruit of blackberries and Damson show through a tobacco and smoky haze."