I have always been in love with south west France ever since my parents bought a house down there near Bergerac in the foothills of the Dordogne in between Monbazillac and Duras.
With this in mind, on the 24th July 2011, I ventured south into this wonderland to eke out some gems from such sublime lands as The Var, Vaucluse, The Rhone, Bandol, High Languedoc Hills, Roussillon, Cotes de Catalane, Gascony and also Cotes de Duras. Sadly I cannot bring all these wines in at once since there are about twenty delights that I found but we have a wonderful selection of eight wines arriving in late September 2011 from the following regions and wineries, all hunted down in the last month! Please read the recent travel page for other wines tasted on this tour, which will give you ideas for future imports.
Please click on the links below:
Cote de Duras, Dordogne
Cote de Bourg, Bordeaux
Chateau les Graves de Viaud 2009
The Loire
The Rhone
Bandol
Roussillon/Cotes Catalane
Provence
The Photographs below were taken on this trip and give an idea of the colour and vibrancy of these wine regions.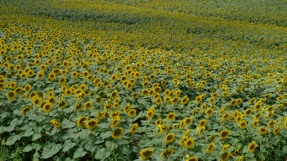 Sunflowers in Gascony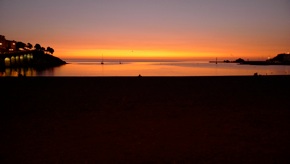 Sunrise in Banyuls- sur- Mer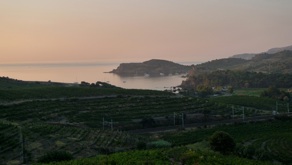 Vineyards around Banyul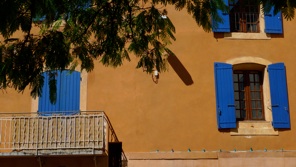 Apt, Provence