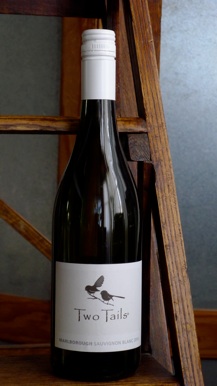 Mr Whirly says:
I have to admit something here. I am not responsible for sourcing this wine! This is a terrible admission, since this goes against my religion of wine sourcing! But its a great wine and I met the winemaker, Russell Hooper in 2011 and decided to help him out with a little marketing of his wines.
Its a little bit different from the normal NZ Sauvignon Blanc! So thats why its here. The wine is different for the following reasons:
Grown solely on clay gravel soils, therefore site specific and different from the traditional multi sub regional blends.
Made from only free run juice, determined by the winemaker on taste, therefore less aggressive phenolics.
Fuller mid palate than traditional MSB and finishing drier therefore more food friendly than those made for price points.
Alc vol: 13.0%