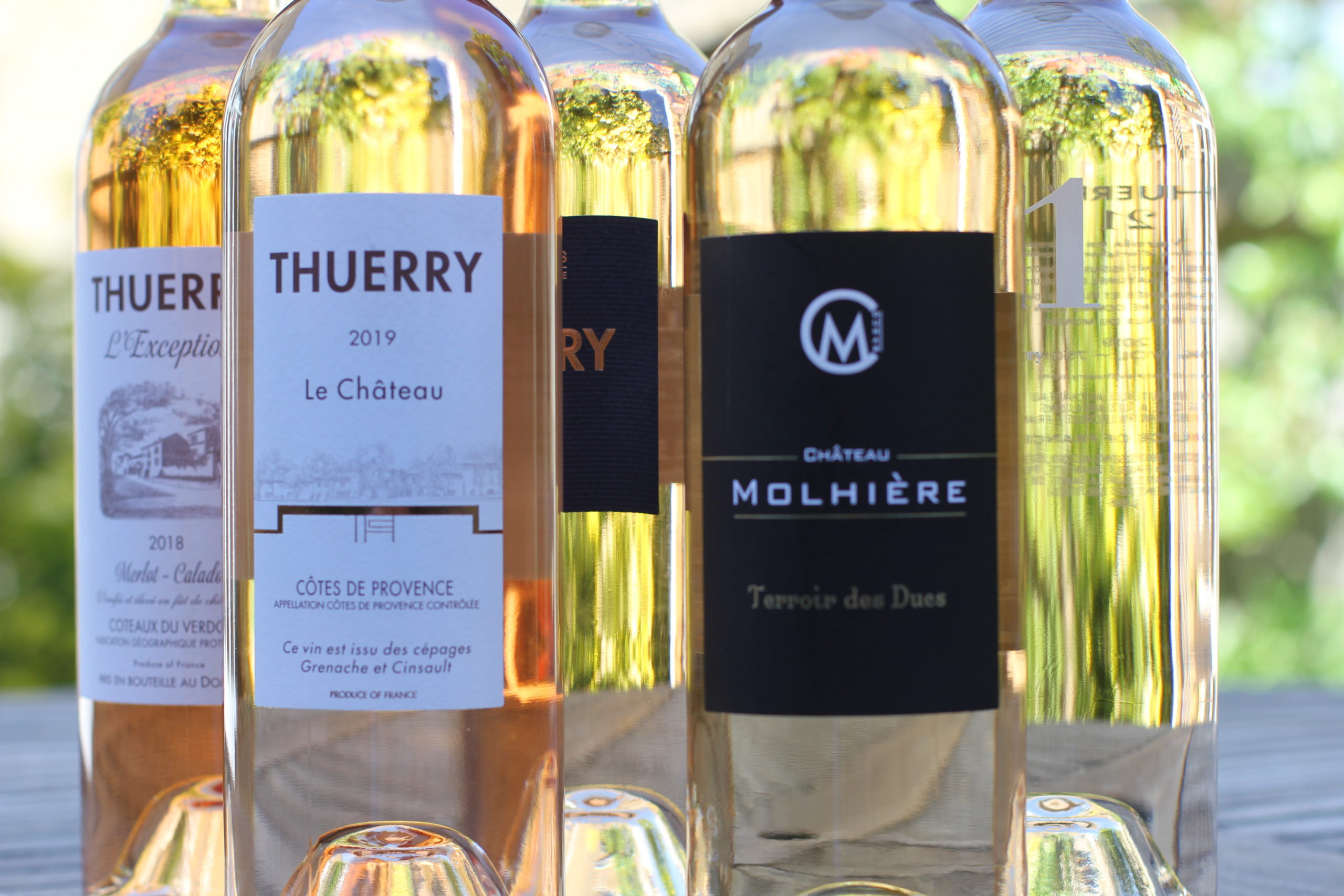 " The Molhiere rose 2019 is super light in colour, very neutral and dry. On the palate its got real body, succulent mouthfeel and good length. So its a food friendly style and very hard to put down. Delightful stuff." Michael Rudko, Furzedown
It's that time again, the winter is over, we are very much into Spring and its time to buy wine again. This year, of all years it seems more important than ever, as we are gripped by a virus that keeps us at home, home schooling can be taxing and so by the time we get to 6pm we actually crave something nice! Let's face it we deserve it. So drink something nice, " Drink less and Drink better" and make sure you buy a wine that is from a small vineyard, because you know what, it will be made so much better! Small is beautiful!
So what's in the pot for the summer then….Well it has to be rose of course. "Just in" is the old favourite from the Dordogne, Chateau Molhiere, " Terroirs de Ducs" 2019 Rose, 2019 Sauvignon Blanc and 2018 Cab Franc-Merlot red.
All these wine are now online to buy at £12.95 a bottle. They are great French country wines that offer wonderful quality wines from a small producer at a sensible price. The rose this year is extremely pale, paler than the last few years, in fact almost onion skin in colour. Its more versatile than a Provence rose, being a little fuller so will take food really well too. Give it a whirl! If you are local to SW16, 17, 19, 18,11 and SW2 you can order a couple of bottles and its "Free delivery to your door too"!
Click on the link below to order