Austria: Wagram
"Mehofer", Neudeggerhof, ( certified Organic wines)

My first wines from this country and what a find they are too!
I visited the vineyard in April 2013 and it was a lovely experience indeed. Stephan is a young winemaker, taken over the mantle from his father a few years ago of a family business established early in the Eighteenth Century ( do have peek at the film on You tube link on the 'Why Whirly" page)
What amazed me was the quality, balance and structure of the wines given that six months earlier they were only grapes on the vines. They have great acidity and freshness with low alcohol levels too ranging between 10.5% and 12.5%. These are beautifully structured wines, full of joy and clarity and they know exactly what direction they are going in!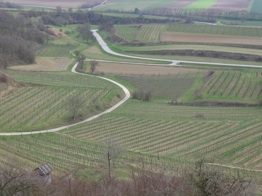 A picture of the vineyards of Mehofer from the gentle undulating hills above the valley near Neudegg
I will write in more details soon about these wines and give you more detailed tasting notes, but below are the wines I have imported from Stephan Mehofer, all the whites are 2012 and the Zweigelt is a 2010 vintage.
Mehofer Klassik Weib
2012 Wagram Gruner Veltliner Klassik: £7.95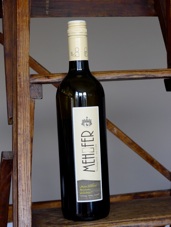 Mr whirly says: " really fresh and young Gruner Veltliner with hints of green apple. Wonderful value for an Organic Gruner. "
2012 Wagram Riesling Klassik: £10.50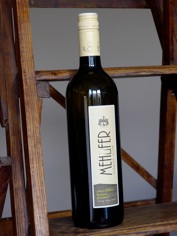 Mr Whirly says " Another delight from Stefan Mehofer, young fresh Riesling ready for drinking now.
Mehofer Lagen
2012 Wagram Roter Veltliner Riesmein:
Mr Whirly says: " much fuller than the Gruner this is the red version of that grape. Fleshy with red apples and a little Strawberry" : £10.95
2010 Wagram Zweigelt-Cabernet Sauvignon: £10.95
Mr Whirly says: " A lovely `Autumn wine, smokey wild strawberries on the nose with some lovely farmyard essences too. The Cabernet gives the wine a little weight but this is a light red almost like a Pinot Noir or Gamay."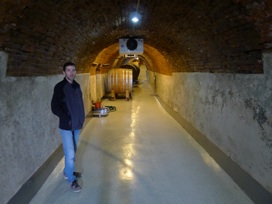 A picture of Stephan in the "road" cellar that runs underneath the courtyard of his 18th century family home