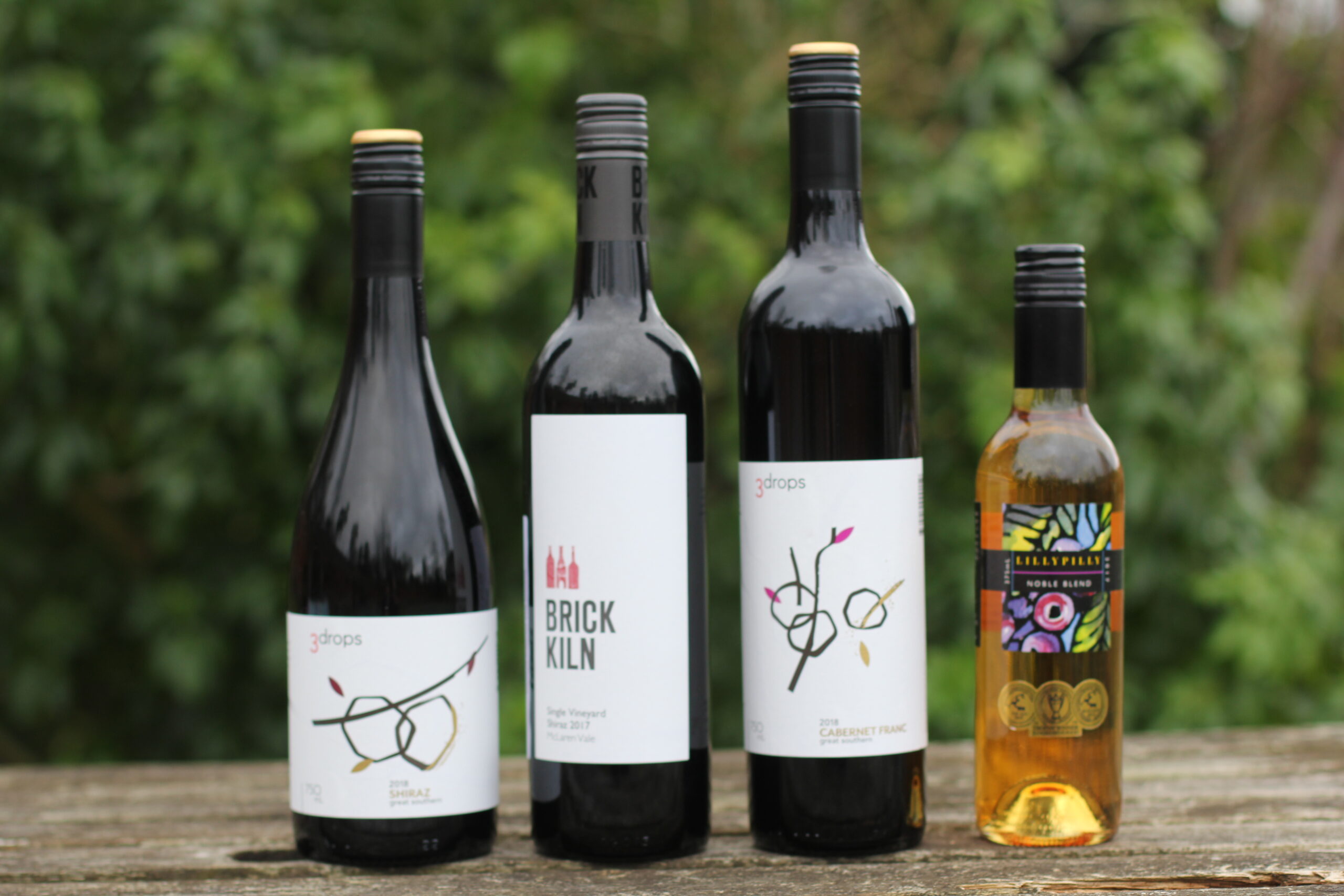 Mr Whirly started his wine business off by travelling through the vineyards of Australia in 2000, from Margaret river in Western Australia ( and down to the Great Southern near the south west corner of this vast country when 3 Drops is from ) to the Hunter Valley in the south east corner of New South Wales.
It's therefore a proud moment to say that once again, I go back to the roots of the business and have, after 3 years of barren discoveries due to so many issues with the world, bought over, despite the incredible difficulties with logistics and shipping, some beautifully crafted wines from some old favourite vineyards.
Passing Clouds in Bendigo, Victoria
These wines have always been one of my favourites from Victoria. They will be online soon, there is no rush since the wines are 2020 vintage and will need lots of time cellaring.
Lillypilly, Leeton, New South Wales
Noble Blend 2017: £20.50
2020 Halliday Wine Companion
A blend of Sauvignon blanc and Muscat. Full orange-gold. Lifted ripe apricot, vanilla cream. Candied peel and ginger flavours. Has freshness and line, and just enough of everything except perhaps bottle age. Give it a bit more time to fill out and complex further, but is still very good refined drinking now. 375ml. 12% alc vol

Fiumara 7: £26.85

Halliday Wine Companion
Jane Faulkner Published 01 August 2020
Tawny with a red sheen; very fresh and heady with ginger bread and panettone, hazelnut toffee, soused raisins and baking spices. A brandy flavour to the spirit, the palate is smooth, warming and this is a delight to drink. 375ml.
3 drops in Mount Barker, Great Southern, Western Australia ( New wine! Cabernet Franc 2018 as well as their Shiraz 2018)

Shiraz 2018: £25.75

This elegant Shiraz is deep red coloured. Its luxurious bouquet gives off fruit, spice and pepper fragrances. The palate is full of black cherry, plum and chocolate flavours, with cedary French oak undertones evident in the background. This wine can either be consumed upon release, or be cellared for about 10 years from vintage.
Cabernet Franc 2018 ( new wine to the UK): £22.50
Purple / red with vibrant hues. Rich youthful aromas of blackcurrant. Deep, concentrated wine, which translates to a medium-bodied, intense, beautifully -balanced and framed palate, with ample soft tannins and real harmony of components. A bold, bright, delicious red wine. Drink over the next 7-9 years.
Rob Diletti- winemaker
Reviews & Awards
Brick Kiln, McLaren Vale, South Australia.
Brick Kiln, McLaren Vale
Shiraz 2017: £27.50
"Matured in predominately American oak hogsheads (35% new) for 20 months. Impenetrable inky black core with a dark red black tinged hue. Ripe blackberry and liquorice aromas jump out of the glass followed by toasty vanillin oak, black cherry, earthy fennel and pepper. Full bodied, rich and intense, opulent blackberry, liquorice and black cherry fruits engulf the palate underscored by toasty vanillin oak, earth, spicy fennel and pepper characters. Velvet smooth tannins have good underlying structure. Powerful with a lavish textural feel it concludes long and succulent."
Drink over the next 5-15 years.
If you are interested in anything immediately before they go online please write to Mr Whirly at simon@whirlywine.co.uk
Thanking you for your continued support…..
Mr Whirly