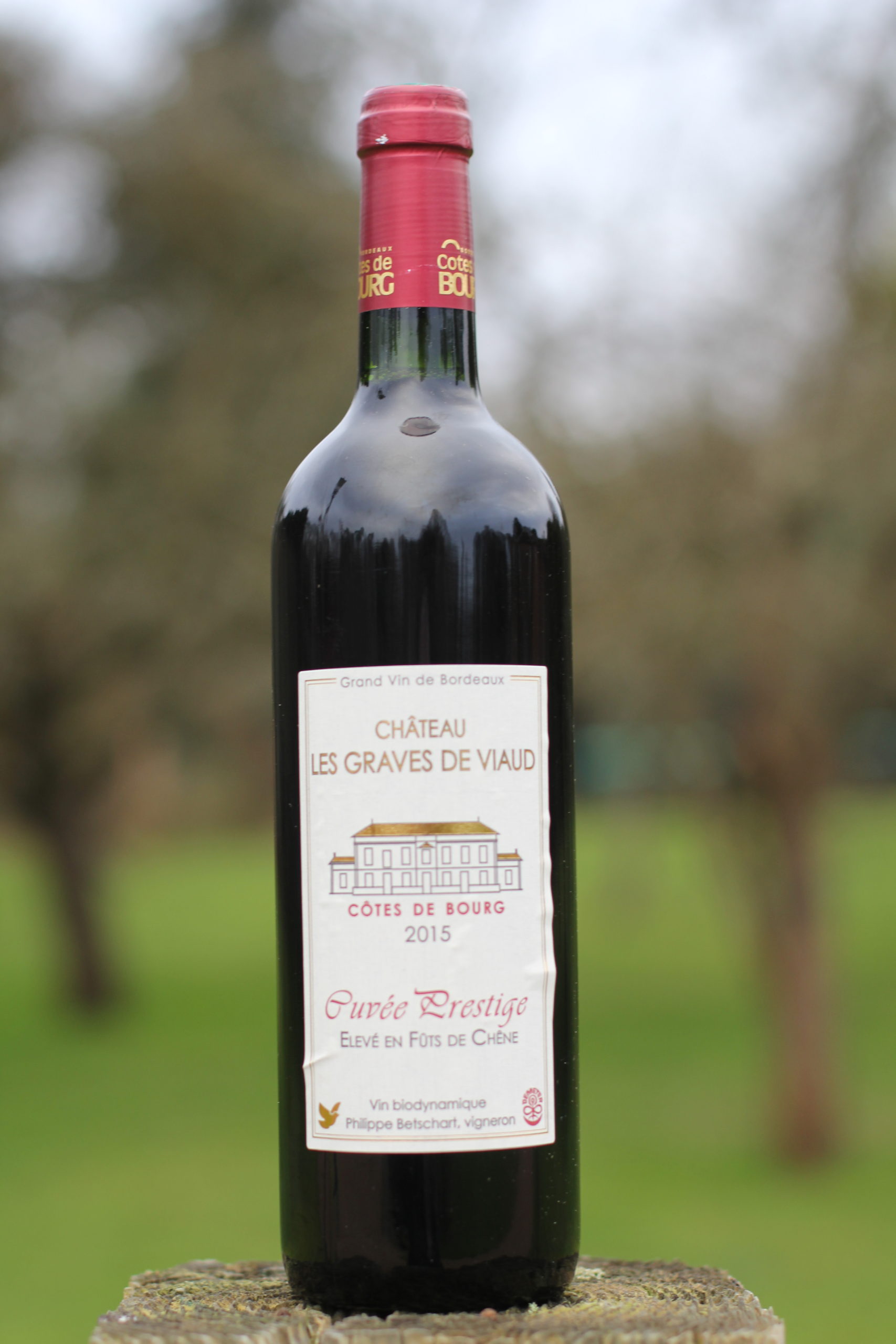 ORGANIC, "Chateau Les Graves de Viaud", Côtes de Bourg, 2015, " Cuvée Prestige", "Bio Dynamic" and "Vegan" Bordeaux
New wine! Arrived December 2019.
Mr Whirly says:
" Certified Organic , Vegan & Biodynamic " Bordeaux is hard to find. Finding subtle and exciting Bordeaux with these add on's even more tricky. The Bordelais are reluctant to change their philosophy over centuries, which is understandable and many grow their grapes in a " Sustainable" way too.
Philippe Betschart is a man I have known since 2009 when I first visited the vineyard and he was converting to this " Organic" way. I subsequently bought the 2009 and 2010 vintages which were great vintages and very successful here in the UK. We now continue this relationship with the wonderful 2015 vintage, which is soft and so alluring. This wine is gentle at 13.5% alc vol, with some Autumnal berry fruit, tabacco and forest floor notes on the nose and palate. Its a beautifully balanced wine that I would recommend anyone who loves Bordeaux, but is often disappointed, to taste."
13.5 % alc vol
£22.50
TO BUY CLICK ON THE LINK BELOW