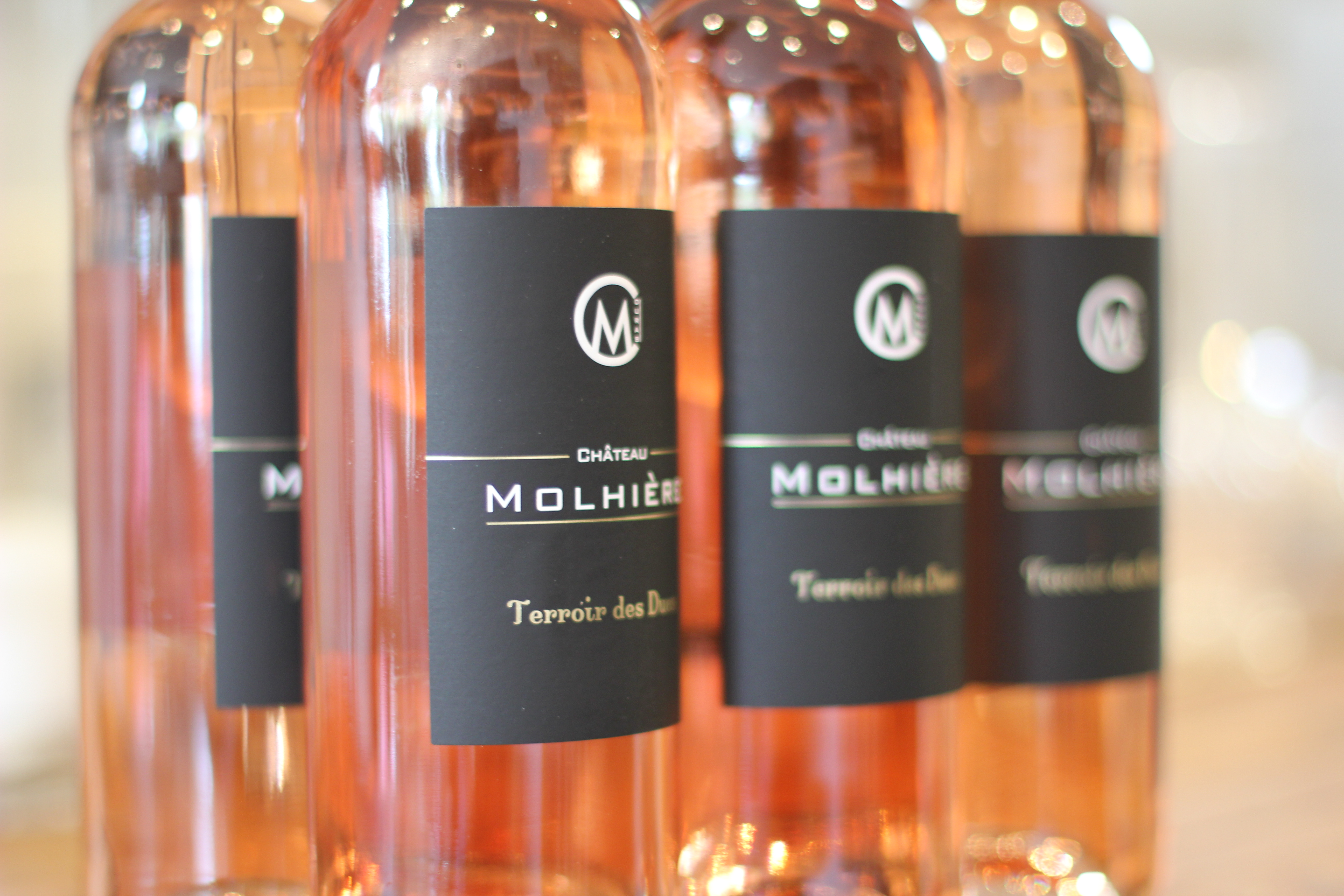 Chateau Molhiere, Cote de Duras, Dordogne: "Terroir de Ducs", Rose, Sauvignon Blanc and Cab Franc-Merlot-Cabernet Sauvignon
Its rose time so it's very much time to talk about the New wines in from the old stalwart, Chateau Molhiere in the Dordogne.

I have been lucky enough to work with The Blancheton Brothers at Chateau Molhiere in Duras, 25 miles south of Bergerac in the Dordogne for 15 years. I have been drinking their wines since the 1980's when my parents bought a ramshackle of a cottage down in this beautiful part of SW France. These brothers make exquisite wines at great prices, tiny production, ultra care and attention. Their rose has been a great success over the last three years here in the Whirly wine shop and it arrived into the UK this last week with their zingy Sauvignon Blanc, tight and citrusy with its own Cote de Duras indentity and their Cab Franc, Sauvignon and Merlot red. Order some rose now if you can, since when its gone it won't be back! Made from Cabernet Franc and Merlot varietals its pale pink in colour and dry with some lovely summer fruits on the palate and ample weight to take food as well.
Also imported with the Rose is their 'Terroir de Ducs' Sauvignon Blanc and Cabernet franc based red, which is blended with a little Cabernet Sauvignon and Merlot.
Pop into the shop soon and order some or Buy online. The rose won't be around for ever so don't delay! £12.95 per bottle, 13.0 % alc vol