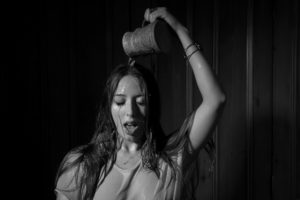 So What's It All About?
On 30th April we kick off what I hope will be a series of summer music events here at Whirly Wines Shop, 22 Ritherdon road, Tooting. A few months ago I met Kinvara Jenkins at a wine tasting here at the shop. She was indeed a bundle of fun and during the evening I discovered she was a singer and actress. After a little chat (and a little wine) Kinvara revealed to me that she is the youngest of 7 children. She spoke about her father, Nigel, and his impressive career as a guitarist and about her mother, Marie-Eve , a music publisher. So it's a family affair! Nigel and Kinvara will play two acoustic sessions, 45 minutes each with an interval between.
A few details…
Things will kick off at 2pm for a 3pm start.
Mr Whirly shall provide some fine wines, a lot of fun and a BBQ too!
Maximum tickets available: 50
Price: £30 Includes: 3 glasses of wine, BBQ and music! Please click on the link below to book tickets online.
Children are welcome as long as they are supervised. No children inside the shop for health and safety reasons.