Happy Thursday!
The sun is beaming into the shop on Ritherdon Road and I thought you may like to know we now stock a beautiful olive oil. I was going to write about our fabulous selection of Sauvignon Blanc (will be my next post), but I am sitting here dreaming of fresh ciabatta to dip into this perfect olive oil.
Let me tell you a little bit about it…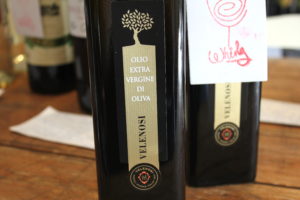 Velenosi Vini Extra Virgin Olive Oil is from Velenosi's very own olive tree groves, located in the areas of Ascoli Piceno, Offida and Castel Di Lama.
They are handpicked from the end of October to November while the olives are still green. These are then pressed within 24 hours of harvesting. They use mechanical cold milling, without filtering. The colour of the oil is green with gold yellow hues. It tastes wonderfully fruity and floral with a slightly bitter almond aftertaste. It is intensely full bodied and we just love it!
Why not transport yourself to warmer climates and try this delight.

Now I must taste some Sauvignon for "research" purposes ….
Holly