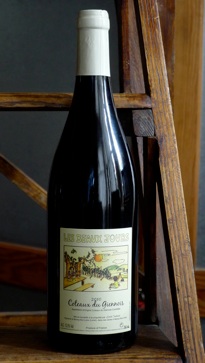 Mr Whirly says:
" I love Emile's wines since they are made from the heart. Emile's father was a winemaker in a little town called Bue, just north of Sancerre and the families history of winemaking dates back to 1650. He is putting this lost appellation, that was forgotten about after being destroyed by phylloxera  in the 19th century and Sancerre and Pouilly took the limelight, very much back on the map.  It gained its own Appellation status very recently, in 1998 so its got a lot of catching up to do, but Emile Balland, mark my words, will lead the way."
We are starting off with Emile's two benchmark wines that stamp his winemaking skills and expertise onto the UK wine market with a very profound and permanent thud!
" Les Beaux Jours"; The beautiful days! What could be more apt and positive in a title!
The white wine is hand picked, 100% Sauvignon and is from the youngest vines planted in 2000. On the lee's ferment: great ample and full mouth feel. Wonderful example of the skill and passion of this young winemaker and a really superb price too for the quality of the wine in the bottle.
The red is 80% Pinot Noir, 20% Gamay.  Again from the youngest vines, Light, fresh and again with a gorgeous mouth feel.  I beg anyone not to like this soft and alluring wine.
Alc vol:12.0%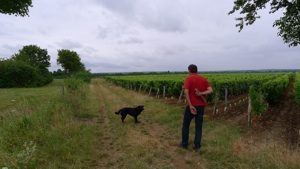 Emile and Dash, my faithful hound inspect the grapes…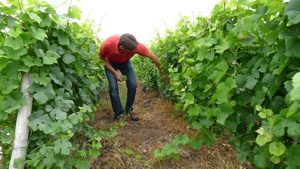 …as well as play stick fetching