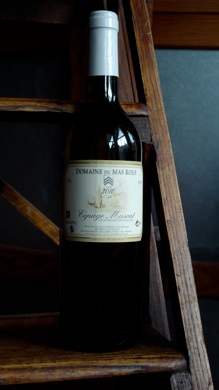 NEW ARRIVAL!  New vintage 2011
November 2013: more detailed tasting notes to follow but more fresh pear on the nose rather than pear drops!
Excited, excited and yes so excited by this wine. Muscat? Possibly one of the oldest grapes around, certainly dipped in history and culture…never been that enamoured by it, too much yucky sweet stuff but this wine rocks and is really quite sublime! Made with Muscat of Alexandria (originally from Alexandria in Egypt and Petits grains, the oldest and noblest variety of Muscat. Its berries are much smaller than the Alexandria berries, which are oval in shape. Hence the name, Petit Grains)
Mr Whirly says:
" I tasted this wine recently with Jamie Younger at the Palmerston and thought the wine was wonderfully infused with tangerine peel, zesty and with wonderful fresh acidity."
Alc vol: 13.5%
Winemakers tasting notes:
Two varietals of Muscat, Alexandria (40%) and Petit Grain (60%), grown on clay and schist soil. 40 year old vines. Very expressive and complex nose smelling of pear and lychee.